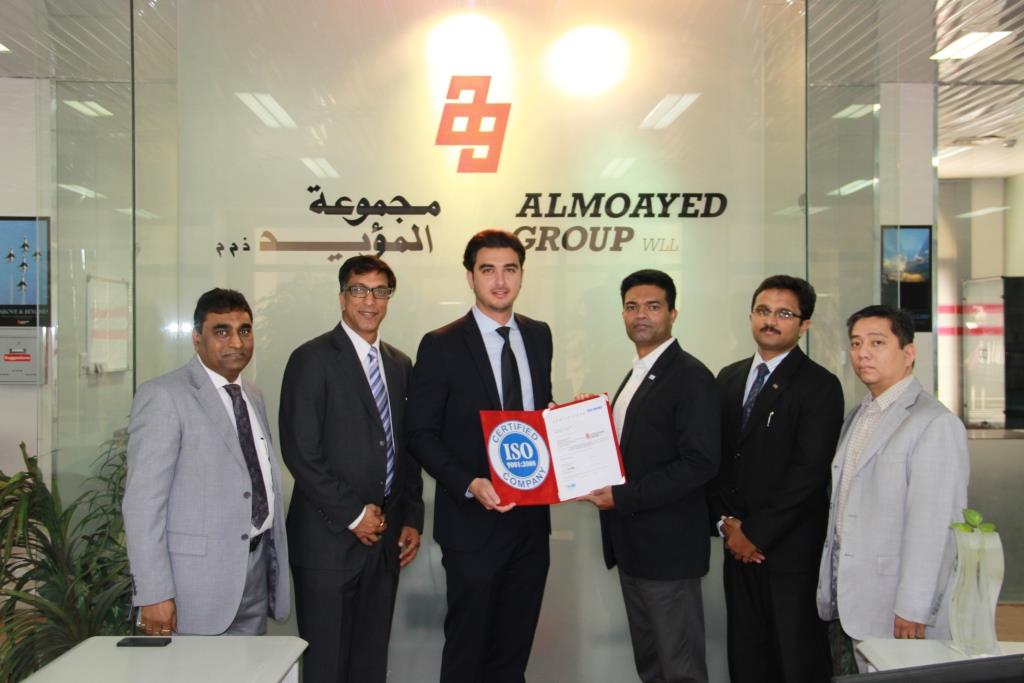 Almoayed Group WLL renews & upgrades its ISO 9001:2008 Certification
Almoayed Group WLL, an Information Technology (IT) and Telecommunications (Telecom) solution provider company, headquartered in the Kingdom of Bahrain has recently renewed its ISO certification and upgraded its internal standards to ISO 9001:2008 requirements. This certification was awarded by TUV NORD after extensive Quality Management System audits for complying with the International Organization for Standardization (ISO) requirements.
Commenting on the renewal & up gradation of ISO 9001:2008 Quality Management System Standard, Almoayed Group's Executive Director, Dr. Nawaf Almoayed said: "Almoayed Group is committed towards providing the highest quality of services and solutions to its clients. We continuously strengthen our core competencies and develop new capabilities to meet the challenges of future. The ISO certification provides a globally recognized benchmark to help us measure our performance, develop action plans be continually recognized for the quality of our services as well as strengthen our reputation as one of Bahrain's leading ICT Company"
Almoayed Group first earned the ISO 9001: 2000 Quality Management certifications in 2008 after passing an assessment conducted by TUV NORD, an independent certification body for third party assessments of management systems. The ISO 9001:2008 certification is valid for a duration of three years, with two surveillance audits on a yearly basis by TUV NORD.